I sit staring at the sea of clothes in front of me, defeated, listless.  I don't want to go.  I just want to bury myself in this pile of  children's trousers and t-shirts, cover myself over and lie down.  Hide.
And so I sit, staring, unseeing.  The bag next to me empty still.
Six days.  That's all the time I've got left. Six days and I need to have packed this bag.  Organised so much.  Achieved, sorted, be ready to go.
Six days.
I don't want to go.
But I do.  I really want to go. I want to see my family and my friends.  I want to escape this snow and mud. I want to see bright lights, traffic, people, shops, bars, theatres.  I want to experience the hustle and bustle, to stand on a crowded street and know that no-one sees me.  To be jostled by a crowd, board a train, sit in a pub.
I want to escape.
I want to go home.
And yet here I sit. Not moving. Not propelling forwards.  There is no eager anticipation. No bags packed weeks before waiting by the door.  I can not organise the thoughts in my head, plan, decide.
Simple tasks, I need a UK sim card for my phone, I can not complete.
Simple things, I need to organise a night out with friends, I can not do.
I can't do them because I don't know the system any more. I don't know how things work.  I don't even understand the God damn bar opening hours or how the internet on mobile phones works over there.  I don't know if my bank card will work or if I need to take cash.  If I need to get a European Health Insurance Card for my kids even though they are half British. I don't understand so much, haven't got the knowledge you aquire by osmosis when you live there.
How can I go home when it's not my home any more?
It's a strange land.
I don't want to visit a strange land, I live in one of those.  I just want to go home.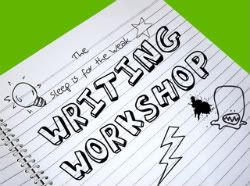 A writing workshop post, using prompt #5 Pick an emotion that best represents your state of mind right now and write creatively on that theme. - Inspired by Josie's musings on blogging and emotional authenticity last week.
Don't know what the Writing Workshop is?  Then click here for more info.